Developing football at grass roots level
The Eastern Junior Alliance (or EJA as it's abbreviated too) is the South East Of England's leading youth development football league, established in 1987 at just Under 18 level it has now progressed to age levels U13 to U18, with 6 age levels in total now, and great success at each level, with some players achieving success at professional level.
The EJA is the stepping stone between the academy levels of the professional ranks and the regular youth level in all counties. Spread over 9 counties in the South of England with approximately 70 clubs and 175 teams, the EJA gives youth players the chance to progress their game to a better level on and off the pitch: With higher standards of coaching, behaviour and conduct, by teaching youth players what to expect, and what will be expected of them in their future football careers.
Generally the EJA is seen as the higher standard youth league, only clubs of step 5 and above qualify to compete in this league. Statistics show that those sides who use the EJA league in their own development plan progress better and many players eventually progress into first team squads and quite often a lot higher too.
We hope you enjoy checking out the site, and if you need any more details or information then please use the Contact Us page and we will get back to you asap.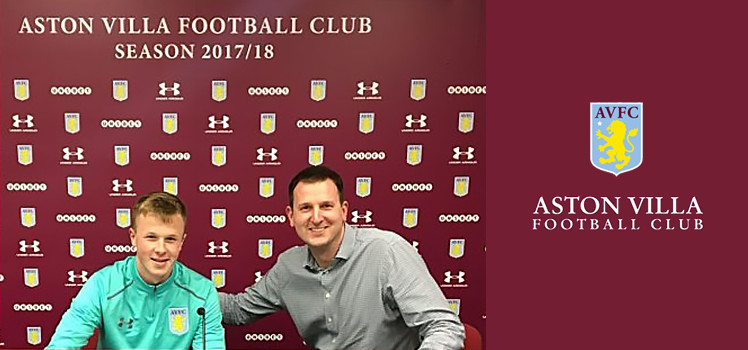 New EJA Signing!
Our EJA U15 Rep Team goalkeeper just signed on a 2 year with Aston Villa. Filip Marshall from Cambridge City.
MEET OUR OFFICERS

STEVE
BENNETT
League
Secretary

IAN
ANSELL
Chairman

MARK
WILLIAMS
Social
Media

BRENDA
NICHOLLS
Assistant League Secretary

LESLEY
BENNETT
Registration Secretary

GRACE
HARDING
Midweek Cups Fixtures Secretary

TONY
McGRATH
Fixtures
Secretary
SIMON
MARZELL
Vice
Chairman

MADELINE
NORTHWOOD
Child Welfare Officer

NEVILLE
HAYNES
Technology Secretary
(App & Fulltime)

PETER
CLINE
Treasurer

NICK
HOLLAMBY
Officer
Want to volunteer for the Eastern Junior Alliance Football League?
Do you enjoy youth football? How about donating some of your time by volunteering for the Eastern Junior Alliance Football League. We have various roles
we need people to fill to help youngsters in their football development- today's youngsters could be tomorrow's football stars! With your help we can continue to maintain
the high standards we have already set- all in the name of youth football!
EJAFL Noticeboard
Whether you're looking for a new team, new players or holding training sessions, our noticeboard is the place to look.
Calling all clubs!
For players, clubs, teams and more, find what you need right here!
Eastern Junior Alliance Handbook
Questions about the league? Read our handbook online or download.
Find The Answers
The handbook is the place to find just about anything you need to know about our league.
Follow Us!
Like us on social media today, we're one of the leading progressive youth development football leagues.
FOLLOW US ON FACEBOOK & TWITTER